Aquarium fish
NUTRIN Aquarium Universal Flakes
Complete feed for all types of aquarium fish.
complete feed for all species of aquarium fish
delicate flakes enriched with astaxanthin, L-carnitine, lecithin, vitamins and minerals
made from carefully selected high quality ingredients containing all important nutrients
aims to boost the fish's defence mechanisms, improve fish colour and ensure healthy development and growth
In addition to ingredients rich in natural carotenoids such as herbs and algae, the feed is also enriched with astaxanthin, considered the strongest natural antioxidant which has multiple positive effects on the body and health. In combination with L-carnitine and lecithin, it provides a major boost to the immunity system and overall metabolism.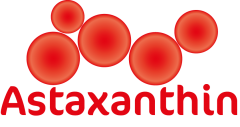 Ingredients
Fish and fish derivatives, cereals, protein extracts of vegetable origin, yeast, algae, molluscs and crustaceans, oils and fats, derivatives of vegetable origin.
Analytical constituents: Crude protein 47 %, crude oils and fats 7 %, crude fibre 2 %, inorganic substances 11 %.
Feed additives/kg: Vitamin A (3a672a) 28 000 IU, vitamin D3 (3a671) 1 000 IU, vitamin E (3a700) 300 mg, vitamin C (3a311) 250 mg, L-carnitine (3a910) 280 mg. Colourants: Astaxanthin (E161) 100 mg of colourants. Emulsifiers: Lecithin (E322) 6 g.

Feeding instructions
Feed the amount of feed it takes the fish a couple of minutes to consume a few times daily.

---
More products in category Aquarium fish
<! -- pops: -->